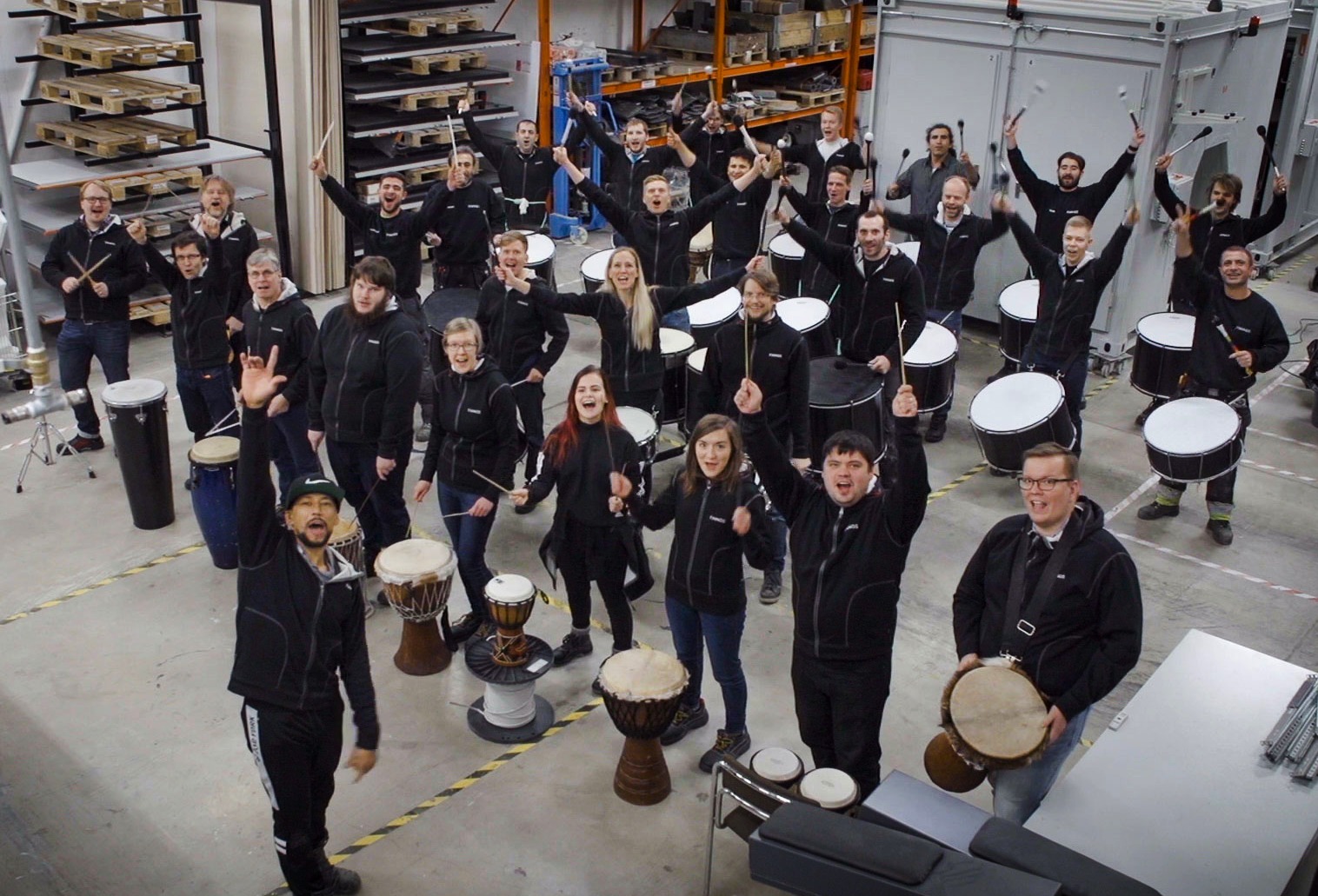 LOOKING TO JOIN A GREAT TEAM?
We are actively looking for new talents to strenghten our team! There is always work for a talent!
Care to wear a team shirt in a team of the happiest people in the world? The international World Happiness Report has published the happiest countries in the world 2023, and Finland was again the happiest country in the world for the sixth time.
Finnos Oy is a Finnish high-tech company specializing in machine vision systems for sawmills. Our software solutions revolutionize the sawmill industry with modern and boundary-breaking technologies. We create artificial intelligence solutions that arouses international interest. Finnos Oy is the undisputed leader in scanning & AI technology for sawmills. Founded in 2016, Finnos has along the way received worldwide recognition for its activities, e.g. in 2019 in the final of the Startup World Cup held in San Francisco, where Finnos was selected among the top 12 from among more than 30,000 companies worldwide. Today, the company employs more than 100 professionals in four different countries.
We are looking for a product expert in North America to meet the needs of our local customers. As a Scanner Specialist, you work directly at the interface between the field/project and research and development work. Your role includes local support, technical troubleshooting and maintenance work in the field. Your job description might also include technical sales work related to the life cycle services.
The Scanner Specialist position and a new team shirt might be yours if
you are self-initiative and active

you are passionate about problem solving and customer service

you have the passion to develop your own skills in a versatile way

you like a mobile lifestyle

you want to be part of a top team building efficiency and sustainable technologies and services

you are familiar with sawmill industry processes

you have technical skills (possibly work experience equivalent to training as a technician or engineer)
We offer you a full-time and permanent position as part of a multi-professional group of experts and a comprehensive orientation. You know - happiness requires active actions. Seize the opportunity and be in contact with us, and we'll talk more about salary and local organization of work after the orientation period.
Finnos is looking for a PLC programmer. To be successful in the position, you must have college or university degree of engineering or similar skills acquired through work experience. We expect you to have practical knowledge of logic programming and industrial automation. Expertise in Beckhoff logics and TwinCAT programming or other relevant experience to master them quickly is an advantage.
In this position, you get to work with an internationally highly skilled team that supports you on your career. In your work, you will have the opportunity to concretely develop our products and challenge yourself professionally. We expect you to take initiative and the ability to work independently. In the position, you need good oral and written skills, both in English and Finnish. Other language skills, for example Swedish, are considered an advantage.
We are looking for a new member to our team located on Tampere, Lappeenranta or Espoo. Possibility to travel in Finland and abroad is required in this position.
Besides a professional team, we offer you flexible working hours, the possibility of hybrid/remote working as well as extensive health coverage and comprehensive insurances for your free time. The position is filled as soon as a suitable person is found. You can send applications, salary requests and possible questions to: recruiting@finnos.fi.
There's no harm
in trying
We are actively looking for new talents to strenghten our team at all areas of our operations. At the moment the most urgent need is for the following positions:
AI specialist

Data scientist

Datacoordinator

Project engineer

Development engineer

PLC-programmer (Twincat)
Send your open application using the form below or directly through e-mail recruiting@finnos.fi
Interested?
You can send us your open application using the form below or directly via e-mail to recruiting@finnos.fi.